Buying Fish Online
As a predominantly online retailer we can see that some of our customers have concerns about buying fish online. There are many questions and concerns and indeed opinions (not necessarily fact!). In this article we will try to answer as many of these questions and opinions as possible…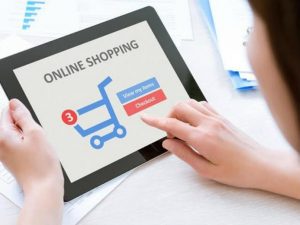 How and when will my fish arrive?
There are accepted shipping guidelines detailed on another article, but in short, your fish should reach you alive and well. They should be as a minimum packed in a double walled cardboard box, double bagged and transported on oxygen and water. The delivery day is arranged between the buyer and sender. Live fish in the UK must have a verified acceptance date to ensure they are not left unnecessarily.
How long will they survive in the bag?
They are packed to survive a duration of 48 hours. This ensures that any delays will not cause the fish any undue stress or concern. Research has shown that goldfish can survive in bagged situations for 4 days before the acidity level becomes too high for them to survive.
I would rather collect as I don't want my fish shipped.
I have included this as the response to the customer came as a surprise to them when I explained where their Chinese fancy goldfish came from. We import fish from around the world, Hong Kong, China, Thailand, Israel and various parts of Europe. They all travel in the same manner. Bagged in water and oxygen. In the case of the Fancy Goldfish from China, these left through Hong Kong airport at approximately 8pm Monday night and arrived with us at 6pm on Tuesday. That is some 22 hours in transit alone. In all likelihood, they have probably spent some 36 hours in their temporary plastic homes. This is a similar case for all imported fish. In the UK, they leave here around 4pm and are with their new families before 1230pm the following day. Around half the time it takes to get to the UK. I should also add that we pack them very lightly to ensure they arrive in tip top condition. If you want a fish from a particular country, it has traveled here in that manner. If it is born in this country, technically speaking, its English! But it's parents may not be…
Is it safe?
Buying online can be dangerous, Identity theft, fraud etc… Look for reputable dealers and businesses. Most will use a
reputable merchant for handling card payments. These include, but are not limited to worldpay, PayPal, Streamline and Barclaycard. Payments over the phone or website may ask for additional information such as a postcode or address. This is to protect the seller (an additional verification) and, of course, you the buyer. Details will never be stored either electronically or manually to prevent unauthorised use. There are many reputable sellers of live fish online now.
What if the worst happens?
It is a sad fact that on occasion fish do not survive transit when buying fish online. I must stress, this is rare, particularly if the box arrives undamaged. Many retailers have a similar process, so I will describe what is the most accepted.
1. If there is visible damage to the box, do not sign for the item as received in good condition. Note the damage and immediately check the bag is inflated and the fish are ok. If so, acclimatise them to their new home. Send any pictures on the the retailer.
2. If there are visible dead fish, photograph the box and dead fish before opening the bag. And the remove the live fish to their new home or quarantine. Photograph the dead fish together once more. Some retailers may ask you freeze the dead ones until they have agreed for them to be disposed (some may insist on them being returned. Whilst this sounds odd, it can be insisted upon by law as the fish are considered 'items'). Send any pictures onto the retailer.
3. If fish are visibly unwell or damaged on, or shortly after arrival, photograph and contact the sender. A legitimate business will assist anyway they can. Sometimes fish can appear lethargic or indeed hyperactive after shipping! Most will settle down pretty quickly. Most businesses will guarantee the fish for 24 hours after arrival. Beyond that it can be difficult to determine the causes of any issues. Water parameters, acclimatisation, over stocking, habitat unsuitability and so on. Whilst this may sound unfair, speak to the retailer as their policies differ when buying fish online. However, there has to be a line drawn where the retailer ends responsibility. Fish cannot come with a warranty. Trust me, we have been blamed for 10 Golden Orfe that died the night of arrival as they were kept in a bucket with 'pond weed' as the pond wasn't ready yet!
4. Sensible communication with the retailer – don't start off angrily or with aggression or threats! 27 missed calls is as frustrating for the retailer as the buyer. Any reputable business will return your call and communicate with you over a matter of concern. It's good business to resolve any issues.
5. If you do suffer a loss buying fish online, the common practice is to refund the cost of that fish. Some retailers do not cover the cost of the delivery and this will be in their terms. If we send 1 fish and it does not survive and we have agreed that a refund is given, we will refund the shipping also to ensure that you are not out of pocket. If we can send a replacement, we may offer this as an alternative. However, if more than one fish has been purchased, we will not issue a shipping refund (just the fish purchase price) as that would have been necessary for the other fish anyway.
6. Credit notes may be issued where there has been a lack of evidence to support any claims. Sadly, we and other retailers have been the target of fraud when buying fish online. This is to ensure we continue to run a legitimate business and the seller has confidence in our Terms and Conditions and indeed morals! Where we cannot verify any details or find any evidence, we will refuse a refund or credit note.
Whilst all of the above is quite worrying, it affects less than 1% of transactions. Not wishing to labour the point, but any reputable retailer does not want to send out poor quality fish or products. It gets a bad name and the business rapidly goes down hill from there! If in doubt call the retailer and have a discussion about your concerns. Or just call us! We have confidence in what we do and will help you as much as we can when buying fish online!