I have been asked a numb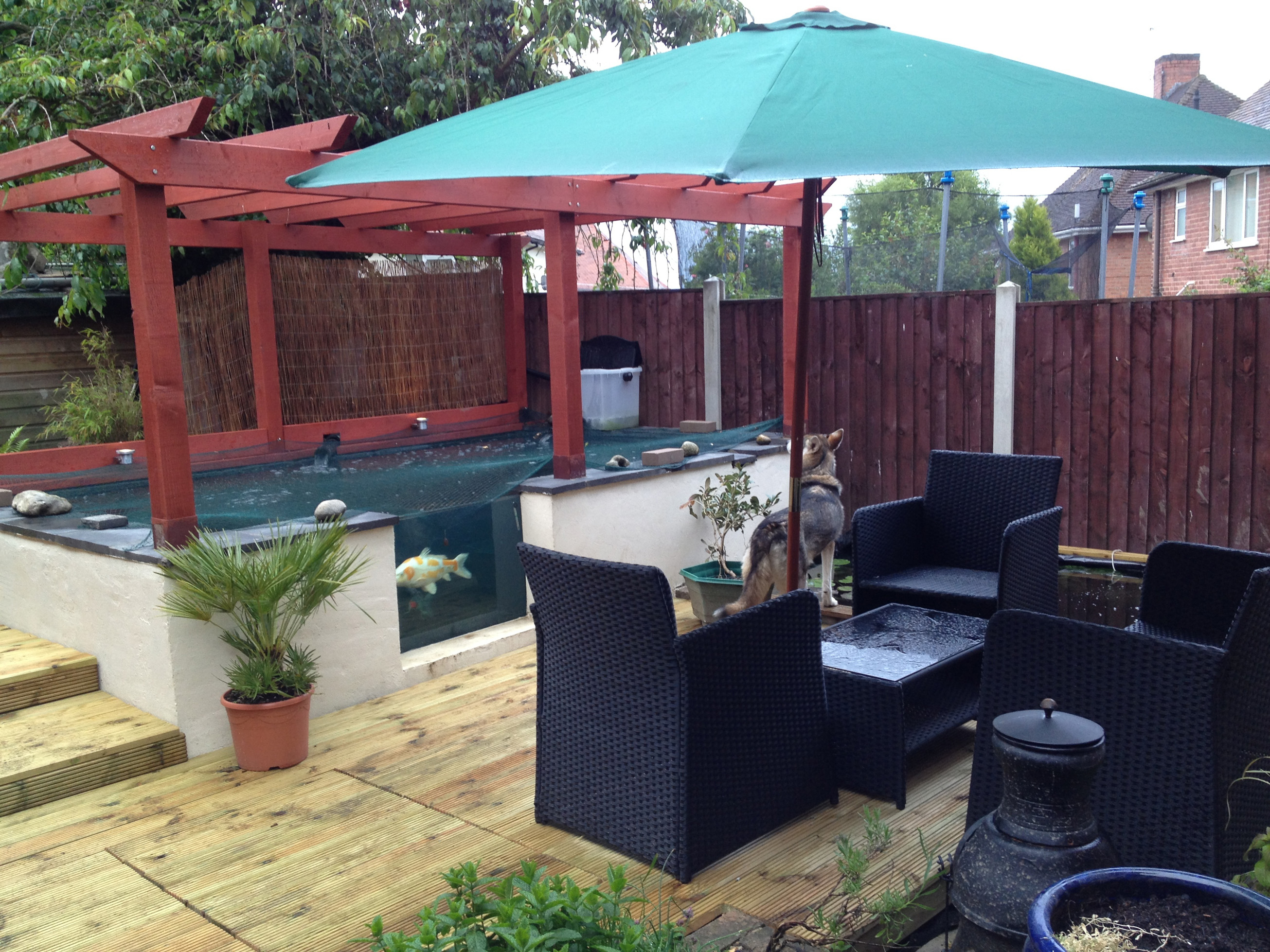 er of times 'How Much did you pond cost you?'. The simple answer is 'A lot!' That is because people enquiring are trying to estimate what it would cost to re-create in their garden. Quoting a price would be stupid without knowing the full details of the garden layout and size they want! Do they really want a Koi pond? Or do they want a Goldfish Pond? We can offer a bespoke pond building service for a variety of pond types from installation of Pre-formed ponds through to block built multi – thousand gallon Koi ponds with Boxweld Liners or Fibre Glass Waterproofing.
MF Aquatics can provide costs for fitting preformed ponds and equipment are at a day rate or part thereof.
MF Aquatics can design and plan your dream Koi pond. Costs for Large Koi Ponds are from £1.50 per Gallon.
All Electrical Installations will be certified by a Qualified Electrician and this will be included in the costs.
Call or Contact Us to arrange a quote or to discuss your ideas and specifications.