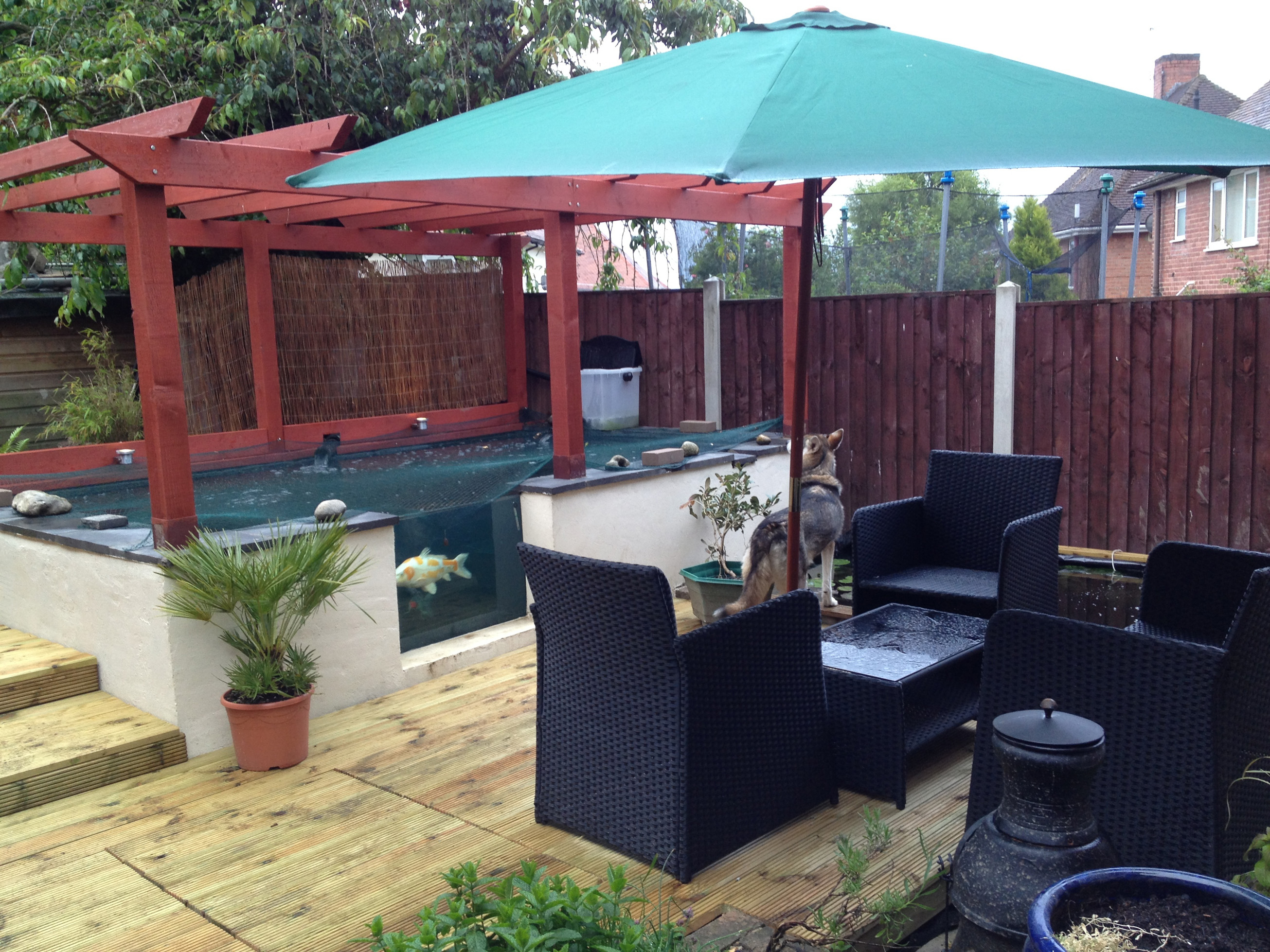 Pond Building: I have been asked a number of times 'How Much did you pond cost you?'. The simple answer is 'A lot!' That is because people inquiring are trying to estimate what it would cost to re-create in their garden. It is impossible to give an 'estimate' of a 10000 gallon pond (or any other size for that matter) over the phone. Specifications need to be discussed, budget agreed and of course what fish are being kept? Do they really want a Koi pond? Or do they want a Goldfish pond?
Price is often the determining factor as well. We will recommend products to suit budgets, but a budget is required. It is not simply dig a hole and fill it with water and fish! Bear in mind that this is a home for potentially a large number of fish. There is a responsibility to the owner to provide care and welfare for the fish. Cutting corners does not save any money in the long term and rarely works out with a feature you had your heart set on. Some basic research goes a long way. 
We can offer a bespoke pond building service for a variety of pond types from installation of pre-formed ponds through to block built multi – thousand gallon Koi ponds with Boxweld Liners or Fibreglass waterproofing.
Pond Renovation: When a pond has been around a few decades it can require some TLC to bring it back to its former glory. Or maybe a disaster has occurred and some repairs are needed? We can provide renovation and repairs for any size pond. 
Call or Contact Us to arrange a quote or to discuss your ideas and specifications.